BLOG


International Human Rights Day, December 10, marks the anniversary of the United Nations General Assembly adopting the Universal Declaration of Human Rights (UDHR) in 1948. This landmark occasion happened the day after the Assembly adopted the Convention on the Prevention and Punishment of the Crime of Genocide. These back-to-back dates were not coincidental, and they are inherently meaningful to any educator who teaches about the past; particularly for Holocaust educators, since both of these documents have their roots in the Holocaust. In our current climate, this anniversary feels somehow extra pressing. Almost daily, we are assaulted with news of human rights violations and instances of what could be called genocide—from the Rohingya in Myanmar to the continuing violence in Syria—and it is easy to feel overwhelmed.
View more +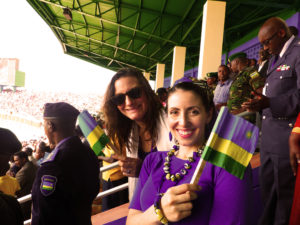 As educators, we have faced the challenge of teaching topics related to violations of human rights, and genocide in particular. We can easily imagine that many of you struggle with the balance between worrying about the emotional toll of the subject on your students, while also knowing the critical importance that teaching about genocide can have in the prevention of future atrocities. We know that when teaching about the Holocaust, larger questions surrounding genocide will inevitably arise in the classroom. For the past several years, the Echoes & Reflections team members have heard teachers express a need and desire for a path forward to explore this broader topic, and we are pleased and proud to be able to now provide that guidance.
The story behind our involvement with Echoes & Reflections' new educator resource, "Teaching about Genocide," is deeply personal. The authors of this post met as graduate students and fostered a friendship that has spanned nearly two decades and has included research trips on three continents. We have taught at the university level and led educational experiences at sites of genocidal violence. Our experiences in Rwanda and at sites of Holocaust remembrance in Europe have steeped us in a deep sense of responsibility to continue to educate about the dangers of unchecked hatred and violence. In the words of Paul Parks, an African-American WWII veteran who witnessed Dachau after liberation and played an active role in the American Civil Rights Movement, "I know what the end of bigotry looks like…from the standpoint of the bigot…I've seen it, and I don't want that ever to happen again." (To hear more from Paul, explore the Survivors and Liberators unit that features his experiences during WWII or IWitness to watch his testimony). We have seen what "the end of bigotry" looks like; we have seen the powerful effect that learning this has on students' and we know that it is complicated, delicate work. We urgently feel the importance of supporting fellow educators as they engage in these topics with their students. Given our history, we jumped at the chance to work together on the development of a resource to help teachers approach the subject of genocide in the context of their students' Holocaust education. Getting to work with a good friend and colleague on a topic of critical importance to your value system and to the world was a gift, yet,we weren't sure how to begin.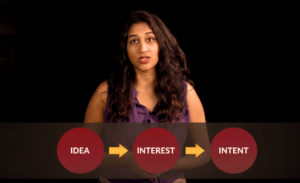 So we came to you. This past spring, we conducted a nationwide survey that resulted in responses from nearly 200 teachers from 25 states plus the District of Columbia.  We asked you—the Echoes & Reflections community—what you needed. In addition to seeking introductory materials about the concept of genocide and how to frame that with students, we learned that age-appropriate, primary source-driven content, including brief videos, would be effective and welcome classroom tools.  The resulting resource uses Dr. Gregory Stanton's model of the "Ten Stages of Genocide" to help you navigate this topic with students.  The site includes a number of resources, including more than 20 clips of audio-visual testimony from survivors of the Holocaust and genocides in Armenia, Cambodia, and Rwanda, as well as brief overviews of the genocides discussed in the testimonies, and a graphic organizer to help students engage with the testimonies from survivors of genocide (for other tips on how to effectively use testimony in your instruction, explore this document).
We hope that as teachers approach International Human Rights Day, this new Echoes & Reflections resource can serve as another helpful source to continue to do the good work that you do every day—teaching about the past to build a better future.
About the Authors:  Dr. Amy Carnes is the Program Manager – Development at USC Shoah Foundation and Dr. Emily Musil Church is a Historian of Africa and Human Rights at USC Shoah Foundation.
---


In recognition of the 55th anniversary of the publication of Night by Elie Wiesel, Echoes and Reflections' Deborah Batiste, Project Director for the Anti-Defamation League, and Shani Lourie, Director of the Pedagogical Division of the International School for Holocaust Studies at Yad Vashem, share their expert strategies for teaching this memoir.
View more +
With years of classroom teaching, educator training, and curriculum development experience, Batiste and Lourie highlight elements of the Echoes and Reflections Teacher's Resource Guide that support students' contextual and historical understanding of Night.
Providing Context with Echoes and Reflections Resources
"I recommend getting a sense of what students already know prior to reading Night, and use Echoes and Reflections resources to help fill in the gaps," Batiste says. "Whenever possible the teacher can then add necessary context."
Night, which begins in 1941, portrays a town where life was continuing much as it always had, relatively undisturbed by the Holocaust or the war, which had begun two years prior with the German invasion of Poland. "In March of 1944, when Hungary was invaded and Wiesel's experiences began, the war was actually almost over and approximately 5 million Jews had already been murdered by the Nazis and their collaborators," Batiste says. "Yet, when the Jews of Sighet are round up it is a shock." Batiste recommends using the Echoes and Reflections timeline to help students understand the chronology of events. She adds that such an understanding gives deeper meaning to Wiesel's words, "The beloved objects that we had carried with us from place to place were now left behind in the wagon and, with them, finally our illusions."
Lourie agrees with the importance of providing context. "Early in the book Wiesel talks about Jews being targeted, being sent to the ghettos, being sent away… We have to raise the question of 'Why? What was it like in the world at the time?" Both Batiste and Lurie highlight Echoes and Reflections Lesson 2: Antisemitism, which is designed to help teachers translate abstract ideas (e.g., antisemitism, propaganda, stereotypes, scapegoating) into active learning experiences. This context offers students the tools to create a framework for processing and organizing difficult information. In particular, the Summary of Antisemitism helps introduce a basic understanding of the context and ideology behind the Holocaust. "The memoir offers Wiesel's account. It is also important to have a broad sense of what happened," Lourie says.
Later in the text, Wiesel describes his experience in the spring of 1944 when his parents' home was absorbed into the ghetto in Sighet and extended family members came to live with them. Building on the exploration of antisemitism and Nazi racial policies, Lesson 4: The Ghettos, offers educators resources to discuss the larger context of the "Ghettos in Europe" and offers a comparison with the larger ghettos in Lodz and Warsaw that were in existence for longer.
In addition, Batiste recommends utilizing Reflect and Respond to encourage student to consider the way ghettos marked the end of freedom for Jews. Integrating testimony offers additional insight. She highlights Joseph Morton who describes the experience of living in the Lodz ghetto in Poland, and shares that in the several years he spent in Lodz, he lived in a constant state of fear.
The "Final Solution" and Auschwitz
"Night raises profound questions for students," Batiste notes. "I dig deeply into Lesson 5: The "Final Solution" with educators and together we think through how it connects with Night. Teachers always have wonderful ideas about how these resources can enhance their teaching and encourage students to think in complex ways about the ideas presented."
Lesson 5: The "Final Solution" offers historical information and personal stories from survivors of the Nazi extermination camps. An excerpt from Night and the accompanying resources in the Teacher's Resource Guide, ask students to consider why families were forcibly separated. Testimony from survivors offer additional insight and include Ellis Lewin, who describes his arrival at Auschwitz, and Abraham Bomba, who describes his first moments in Treblinka.
"I always show the Auschwitz Album," Batiste notes. The photographs provide a visual reference for the selection process that Wiesel describes in Night. In his book, Wiesel says, "I could not believe that human beings were being burned in our times; the world would never tolerate such crimes," to which his father responds, "The world? The world is not interested in us…"
Lourie recommends doing a deep read of this passage and supporting students in considering how the world responded and the idea of responsibility as discussed in Lesson 9: Perpetrators, Collaborators, and Bystanders. "What made it possible for people to live?" she asks, "In 1944 what did the world know? What did the world do? I have found that art, like Thou Shall Not Kill, is helpful in deepening students learning and promotes critical thinking. Consider moral questions: What is the foundation of morals? What the artist is saying in this piece is everything is crushed. If the Holocaust crushed it, what is left?"
"The book ends when Elie sees himself in the mirror. What happens after? How does one reconstruct life?" Lourie asks. She recommends referencing Lesson 8: Survivors and Liberators and discussing returning to life and what it means to be a survivor with students. Batiste emphasizes Anton Mason's testimony as a powerful conclusion for a lesson on Night. Also a survivor from Sighet, Mason describes the day he was liberated and that the first person he talked to was Elie Wiesel. In his testimony he says, "We are free but how will we live our lives without our families?"
Preparing to Teach Night?
Register for an Echoes and Reflections professional development program that focuses on materials and instructional strategies that prepare teachers to effectively teach Elie Wiesel's Night. Our Night programs also provide additional background on the memoir that teachers can integrate into their instruction.
Deborah Batiste is the Echoes and Reflections Project Director at the Anti-Defamation League (ADL). She resides in Ocean Pines, MD and has facilitated professional development programs for Echoes and Reflections across the United States since 2005. Shani Lourie has been at Yad Vashem since 2002 and is currently the Director of the Pedagogical Division of the International School for Holocaust Studies.
---


Q & A.: Jill Rembrandt and Kim Klett on Teaching Liberation and Using Echoes and Reflections Lesson 8: Survivors and Liberators
View more +
How does one talk about liberation and the end of the Holocaust with students? Jill Rembrandt, Associate Project Director for Echoes and Reflections at the Anti-Defamation League, facilitates trainings for teachers. Kim Klett, a 12th grade English teacher in Mesa, Arizona, teaches an English elective called Holocaust Literature. They have been using Echoes and Reflections for nearly 10 years and, Kim uses Lesson 8: Survivors and Liberators in her classroom.
In this Q. and A., Jill and Kim discuss their approach to the topic of liberation and the way they utilize resources in the Teacher's Resource Guide to facilitate meaningful and engaging conversation with students.
Q. Jill, how do you introduce the topic of liberation to educators?
A. In my trainings, I model teaching with testimony. I open up our conversation for discussion and we explore liberation and all its complexity together as if we were in a classroom. We ask tough questions, put ourselves in the survivors' shoes, and think about this time from many angles.
When I teach educators about Lesson 8, I like to highlight the testimony from Anton Mason. He was in the same barrack as Elie Wiesel, and when Anton described the experience of being liberated he said, "We were free, but how will we live our lives without our family?"
This is a poignant moment that makes the complexity and mixed emotions of survivors apparent. Exploring this with students helps them understand the lasting impact and what it really meant to have survived.
Q. Kim, how do you prepare to teach students about liberation and survival? Can you share some best practices for getting comfortable with the material?
A. Echoes and Reflections is great because it condenses a lot of material for you and makes it accessible in one place. I recommend finding out what you don't know, thinking about what you need to know, and then finding additional resources to fill in details and guide you. Look for the background and timeframe for the particular resources you're teaching. Start small and then branch out from there.
Q. Kim, how do you talk about liberation and the end of the Holocaust with your students?
A. When students come in at the beginning we actually start with Darfur. I bring in present day examples so that students are aware that genocide is still happening. We learn the history of antisemitism and build a timeline on the wall to visualize the history.
In my class, we go from one book to another and I provide context along the way. "The Sunflower," for example, deals with people's feelings after liberation and the question of forgiveness. Should I forgive, can I forgive? I help students think about that. I share photos from Echoes and Reflections that guide our discussions.
Liberation is a really good time to talk about the role of the US in the Holocaust. I show my students Paul Parks' testimony and we talk about the effect that liberating camps had on the young men in the armed forces. My students in ROTC are humbled to learn that for survivors, the soldiers were heroes. It is important for the kids in my class who will be enlisting to see the positive role that the military can play and has played historically.
The testimonies in Lesson 8 also highlight survivors talking about the pride they feel in being American. Gerda Klein, a local survivor in Arizona that I invite to my class, runs a group called Citizenship Counts that is inspired by her own immigrant experience. My immigrant students relate to these stories and feel connected to the sense of pride in being an American.
Q. Jill, what is important for educators to remember in helping students to think through the complexity that marked the end of the war?
A. Teachers have a chance to encourage students to dig into the psychological questions that come up for all the people involved in liberation. What was it that allowed people to move on and find a way to be happy again? Remembering that we facilitate the questioning and encourage the exploration is important in talking about the end of the war. It is always interesting to encourage both educators and students to think about the mental place survivors would have been in at this stage.
Q. Kim, what kinds of responses do you get from your students after they engage with this material? What kind of impact does it have on them?
A. I would say that for a lot of them our unit on liberation makes them proud of their country. For others, it motivates them to emulate the soldiers, to do the right thing, and try to help people in need. It is inspirational for sure, and for the kids it's an eye opener. I want them to realize that genocide and the Holocaust is much more complex than people remember or think.
Jill Rembrandt is the Deputy Project Director for Echoes and Reflections. She resides in Cleveland, Ohio. Kim Klett has taught English at Dobson High School in Mesa, AZ since 1991. She teaches A.P. English Literature and Holocaust Literature.
---


After using Echoes and Reflections for many years with students, I was telling a friend of mine about a particular primary source from Lesson One: Studying the Holocaust that has always struck me. In it, the director of an orphanage describes his experience during Kristallnacht, the "Night of Broken Glass," and the way he struggled to protect the kids under his care. As the night went on, children from all parts of the city came seeking safety until there were 90 with him being sheltered from the destruction happening around them.
View more +
My friend said that the story sounded incredibly familiar and I learned that her father was a child in that orphanage. He was there the night that Kristallnacht occurred. Her father survived because an American family adopted him just before emigration was no longer possible from Germany. This experience makes using these materials in my classroom even more meaningful.
Lesson One: Studying the Holocaust is one of my favorite sections of the Echoes and Reflections Teacher Resource Guide.  I've used components of this lesson many times since I was first introduced to Echoes in 2005; first as part of a quarter-long "Introduction to the Holocaust" while teaching at a high school in Pennsylvania, and more recently, as part of a semester-long "Holocaust and Genocide" elective for eleventh and twelfth graders at Robert E. Lee High School in Staunton, Virginia.  Although I use various aspects of Lesson One in other areas of my course, I love to share the components I use in my lesson on Kristallnacht with other teachers.
Kristallnacht is one of the most studied aspects of the Holocaust in American high schools.  Nearly every American History textbook section that mentions the Holocaust makes note of this turning point on November 9-10, 1938.  The "Night of the Broken Glass" was the first major public display of antisemitic violence against Jews in Germany and annexed Austria.   
In talking about Kristallnacht, my class examines primary sources, like the one in which the orphanage director accounts his experiences. As we discuss these documents and photos I fill in other aspects of the history of Kristallnacht.  I provide background, describe the unfolding of events on the night itself and we discuss the seizure of Jewish property that followed.  Students are challenged to consider some of the most complex aspects of studying the Holocaust including, collaboration and complicity.
Following this document analysis, we then watch the testimony of Kurt Messerschmidt.  Kurt was a young teacher at the time of Kristallnacht and his powerful description of events challenge my students to further consider what it means to be a bystander.  His testimony is one of my favorites from the entire resource guide and I find that it also becomes a favorite of my students.  I also make an effort to include the testimony of Esther Clifford, featured in Lesson Two: Antisemitism, at this point because her description of Kristallnacht adds another special layer.
I spend one ninety-minute block scheduled class on this material. In the days that follow I then introduce students to iWitness where their first task, is to take part in a lesson that I built specifically to examine a variety of experiences on Kristallnacht.  As my students explore and respond to content in IWitness they gain an added dimension of understanding. They enjoy working with both the traditional resources and the new technology. I've been told that for many students, this one of their favorite lessons all semester.
Jennifer Goss is a Social Studies teacher at Robert E. Lee High School in Staunton, VA where she has taught since 2012. She currently teaches a Holocaust & Genocide elective in addition to Advanced Placement U.S. Government and Politics and US/VA History.
---



PREVIOUS POSTS
GET INVOLVED
FAQs
RESOURCE OVERVIEW
Echoes & Reflections delivers value to both experienced Holocaust educators who are supplementing their curricula and to teachers new to Holocaust education. Learn how to engage further with the important work of Echoes & Reflections by signing up for our
newsletter.
Third a Content